Super Smooth Professional Hair Intense Treatment Mask (S-ALU)
Features:
Contains natural green tea extract and almond lactate essence to stabilise sensitive scalp
Contains Vitamin B5 that nourishes and protects hair fibres and cuticles
Contains active wheat proteins which helps to replenish nutrients lost due to chemical treatment (s) applied to the hair (eg: dyeing, rebonding, perming)
Instant restoration for especially dry and damaged hair to healthy hair
Restores shine onto hair after treatment
Frequent use will give you smooth and supple hair
Directions:
1. After shampooing hair, apply this Professional Super Smooth Hair Intense Treatment mask (according to hair length) and spread evenly onto the hair strands layer by layer.
2. Gently massage and move along the hair strands in a downward direction until the hair texture feels soft.
3. Leave on for 20 minutes. This will allows time for the hair cuticles to open up to cleanse leftover chemical residue from hair treatment processes (eg: dyeing, rebonding, perming) while absorbing vitamins and replenishing water content.
[Optional] For those with more severe dry/ damaged hair, wrap hair with a warm towel and place under steamer for 5 minutes to see instant restoration from damaged hair to healthy hair. Frequent treatment will enhance restoration and produce healthier and shinier hair.
4. Rinse off and blow dry to restore healthy, natural & wavy-looking hair.
Additional Information
| | |
| --- | --- |
| Weight | 0.5 kg |
| Bottle Size | 500ml |
You may also like…
Specifically for: Damaged Hair
Features:
Effective remediation for damaged hair/ hair cuticles destroyed by hair chemical treatments (Eg: dyeing, perming, rebonding)
Contains various nutritional ingredients that promotes healthy hair growth
Restores natural pH balance & moisture content
Gentle & Soothing effect on hair
Normalizes hair and scalp
UV protection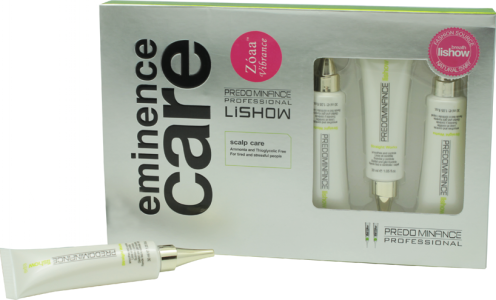 Specifically for: Problematic scalp, prone to sweaty, oily or dandruff hair in summer.
Features: Sooth scalp and cools hair
Benefits: Contains natural mint essence, remove oil, sun protection, reduce inflammation, refreshing and eliminate fatigue, rich in hydrophilic factors, has strong water lock features, can improve the moisture content of hair fibre and keep hair moist longer. Delicate and rich bubbles help cleanse hair effectively. Gives user an extraordinary experience with the elegant and pleasant fragrance.